National Apprenticeship Week - Ross Barton
Its National Apprenticeship Week! In support of this brilliant event, we spoke with one of our colleagues, Ross, who will share more of his story in a Q&A below...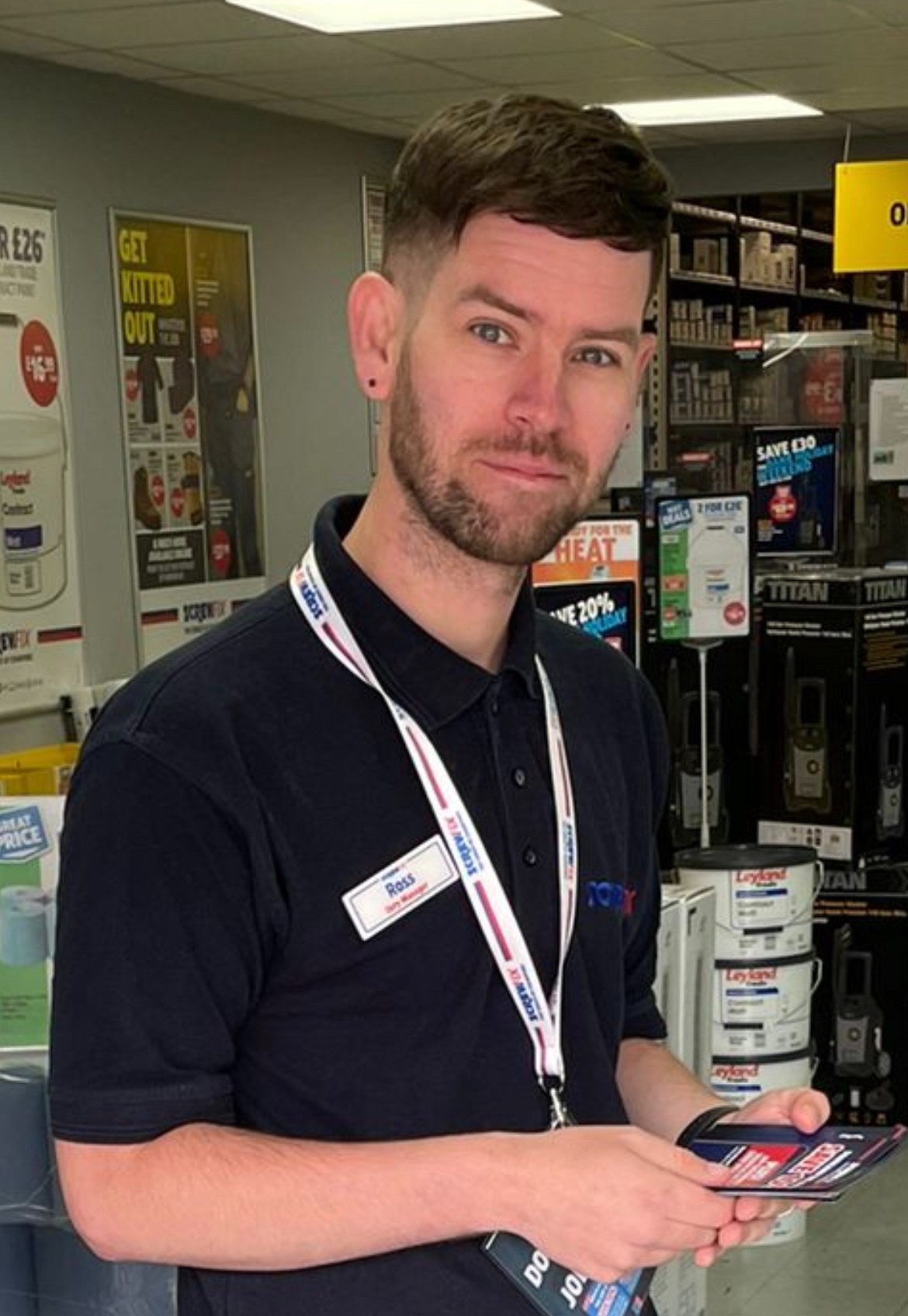 · What did your end point assessment feel like?
For me it was a slight nervous experience only because I wasn't used to doing any type of assessments but overall it was a good experience. I was lucky enough to have a really good coach (Jessica Martin) who had prepped me really well for it & I had a really friendly end point accessor who made me feel comfortable and relaxed.
· What piece of advice would you give
My biggest piece of advice is to schedule your work with your outside life & your work life. For me there was times where a lot of work got uploaded and it became daunting, but I worked out a plan where I can schedule my study days correctly and organise what course work to do first and commit to a deadline. I will also say that always ask for help from others like your BM and they will support you.
· What can I do after this?
Since passing my course with a double distinction I have been promoted to an ASM in the Maidenhead store. This qualification can be used to go on my CV and is a great way to progress through the company or elsewhere if needs be.
· How have I applied my learning?
I learnt how to manage people in different ways. The most interesting part of it was behaviours. I have changed my way of dealing with situations due to the learning and I believe it has made me a better manager because of it.
· What was the biggest thing you learned about yourself?
This is a good question. I have learned that I can achieve anything if I put my mind to it. Like I said before, I was never that type of person who liked coursework etc, but I kept an open mind and stayed focused & was so happy to achieve a double distinction. It has helped me in my personal life, for example I play golf every weekend at my golf club. I always wanted to get to a certain handicap but never thought I would achieve it but I honestly feel due to me passing this course I have been able to put my mind to it and I have achieved what I wanted to. It just shows that if you really put your mind to something you can achieve whatever you want to achieve. It's a great feeling.
· Favourite thing about the process start to finish?
I really enjoyed my time with my coach (Jess Martin) Jess was extremely helpful & knowledgeable and Jess made me feel so comfortable. It was nice to build that relationship. It was good to learn about certain things that I didn't know because you feel like you take something away with you for life. Of course, getting the news I had achieved a double distinction was also one of my favourite things because it made me realise all the hard work paid off.