Senior Designer
Screwfix Head Office, Trade House, Mead Avenue, Yeovil, BA22 8RT
1900006641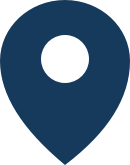 Screwfix Head Office, Trade House, Mead Avenue, Yeovil, BA22 8RT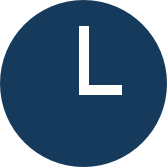 Full-time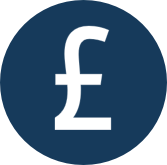 An Executive Salary - A Competitive Package & Range of Benefits Pound Sterling (GBP)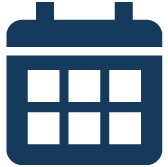 Closing date: 11/Sep/19
VIEW LOCATION
SENIOR DESIGNER
Yeovil
A competitive salary + 33 days' holiday + pension + 37.5 hour week
We are…
We're Screwfix and we're proud of it. We turnover £1.5 billion per year and we have over 12,000 employees. We're one of the fastest growing retailers in the UK, a true leader in the E-Commerce industry, and part of the 77,000 people strong Kingfisher PLC Group. Now why wouldn't you want to be a part of that?
We haven't got to where we are without taking risks. We work hard, but we have fun along the way. With over 600 stores and counting, we're not slowing down. Ourpeople love us so much that they've rated us as one of the UK's best places to work for, via Glassdoor, two years in a row. As our Senior Designer, you'll be a key part of our Creative Studio, using your creative flair to produce a wide range of assets.
Let's hammer out the detail
You'll have the drive and energy to work with the key stakeholders across the business to work on briefs, delivering great work on time and to budget. Your innovation, creative flair and fresh ideas will help Screwfix on it's fast paced and evolving journey.You'll develop a wide range of assets including publications, DM, advertising and brand development. A great opportunity to join an iconic brand and retail leader where you will be constantly challenged and have great opportunities to develop your creative potential.
You are…
Inquisitive, challenging and help others to think differently, pushing the boundaries whilst forging great relationships

Experienced in producing creative work in print and live events, with a portfolio of brand-defining experiences

An influencer, passionate about your job and its impact on the success of the business

A role model and team player, able to get the best out of people

A great communicator, able to manage and cultivate networks of people

Focused on results and able to achieve targets and quality, with excellent organisational skills
What's in it for you?
We mentioned you'll need to work hard…. That's why we make every effort to thank you. So aside from all the great stuff we've mentioned - a competitive salary, 33 days' holiday, an award-winning pension scheme, life cover, 20% discount with Screwfix and B&Q, discounted healthcare and company share save schemes are all on offer.
We'll also help you Make More of Yourself with our excellent in-house training and ongoing development programmes.
*Just another manic Monday? Wish it was Sunday? You won't when you're part of the Screwfix family! We value work/life balance and our flexible working approach means you can fit your hours around you. Ask your Recruiter for more.
Yes please!
Our policy is to employ the best qualified people and provide equal opportunity for the advancement of employees including promotion and training and not to discriminate because of gender, race, ethnicity, age, sexual orientation, religion, belief or disability.
Apply