Internal Communications Manager
Screwfix Head Office, Trade House, Mead Avenue, Yeovil, BA22 8RT
1900003064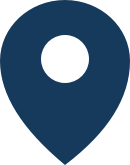 Screwfix Head Office, Trade House, Mead Avenue, Yeovil, BA22 8RT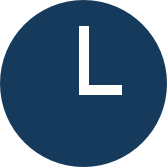 Full-time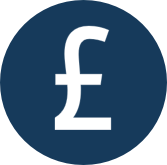 Up to - 36,000 Pound Sterling (GBP)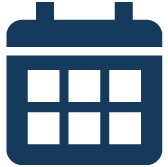 Closing date: 07/May/19
VIEW LOCATION
Internal Comms Manager
Location: Yeovil
Up to £36,000 + 33 days' holiday
We're Screwfix and we're proud of it. We turnover £1.5 billion per year and we have over 12,000 employees. We're one of the fastest growing retailers in the UK, a true leader in the E-Commerce industry, and part of the 77,000 people strong Kingfisher PLC Group. Now why wouldn't you want to be a part of that?
We haven't got to where we are without taking risks. We work hard, but we have fun along the way. With over 600 stores and counting, we're not slowing down. Our people love us so much that they've rated us as one of the UK's best places to work for, via Glassdoor, two years in a row.With so much going on, it's important we keep our people up-to-speed (after all, they're the ones who are delivering for our customers). As part of our Internal Comms team, you'll play a key role in helping to keep our colleagues informed and engaged.
Let's hammer out the detail
Focusing on Corporate colleague communications, you'll work with teams including HR, Finance & Business Planning, and IT to design and manage the internal comms plan that supports the business strategy. You'll lead the topline colleague engagement across our UK stores, contact centre, and offices for our quarterly business updates and corporate intranet, and lead on corporate content for wider comms and events. Of course, you're ever-mindful of costs, so you'll work to a budget to ensure our communications are impactful and great value for money. We're a hands-on team, so you'll also get the chance to be involved in wider corporate projects. As much as this is about project management, you'll also put your creativity to good use by storyingboarding, briefing and directing video content (with the odd bit of filming and editing, ideally) and writing and artworking print and online content.
Your skills toolbox
In an ideal world you've got direct employee communications experience. But as long as you're articulate, creative, inquisitive and commercially minded – and can envisage how great employee communications can make a difference to our business – we'd very much like to talk. You'll need to be familiar with Office 365 and have experience in desktop publishing (we use InDesign, but will train you if you're familiar with a different tool). Video production skills would be a plus, but we're realistic about how many skills one person can have!Great, engaging written English is a given. What's important is your ability to take people's ideas and bring them to life for others.
What's in it for you?
We mentioned you'll need to work hard…. That's why we make every effort to thank you for your efforts. A competitive salary, 33 days' holiday, an award-winning company pension scheme, life cover, childcare vouchers, 20% discount with Screwfix and B&Q, discounted healthcare and company sharesave schemes are all on offer. We'll also help you be the best you can be, with excellent training and ongoing development available too.
We'll also help you #MakeMoreofYourself with our excellent in-house training and ongoing development programmes.
*Just another manic Monday? Wish it was Sunday? You won't when you're part of the Screwfix family! We value work/life balance and our flexible working approach means you can fit your hours around you. Ask your Recruiter for more.
Yes please!
·Follow us and find out more on our LinkedIn page - linkedin.com/company/screwfix
·Apply at www.screwfixcareers.com. Upload your CV and complete our application.
Our policy is to employ the best qualified people and provide equal opportunity for the advancement of employees including promotion and training and not to discriminate because of gender, race, ethnicity, age, sexual orientation, religion, belief or disability.
Apply