Employee Relations Advisor - 9 Months FTC
Screwfix Head Office, Trade House, Mead Avenue, Yeovil, BA22 8RT
1900006662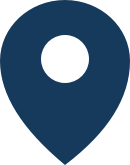 Screwfix Head Office, Trade House, Mead Avenue, Yeovil, BA22 8RT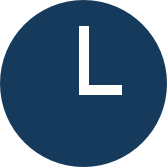 Full-time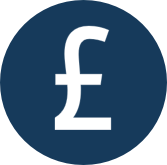 Up to - 31,000 Pound Sterling (GBP)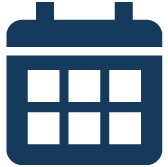 Closing date: 25/Aug/19
VIEW LOCATION
Employee Relations Advisor - 9 Months FTC 
Up to £31,500 + 33 Days holiday + benefits
We're Screwfix and we're proud of it, we turnover £1.5 billion per year. We are one of the fastest growing retailers in the UK, a true leader in the E-Commerce industry, and part of the 77,000 people strong Kingfisher PLC Group. Now why wouldn't you want to be a part of that?
We haven't got to where we are without taking risks. We work hard, but we have fun along the way. With over 630 stores and counting, we're not slowing down. Our people love us so much that they've rated us as one of the UK's best places to work for, via Glassdoor, three years in a row.
The Employee Relations Advisor role
We have over 11,000 Screwfix colleagues across the UK and it's your job to support them across our Trade Counter estate and Contact centre. Answering helpline calls, no two days will be the same; one minute you could be advising on general HR policies, the next, dealing with appeals and grievances. Providing our customers with relevant advice and coaching to support all ER related issues, you'll act as a dedicated support network to all Managers. You'll build strong relationships with external contacts such as employment law solicitors to provide an efficient service to ensure Screwfix stays legally compliant. With a strong eye for detail, you'll help to review and amend complex letters, ensuring all administrative tasks are completed with precision and accuracy.
You are…
·A people person! Interpersonal skills go without saying, as does emotional intelligence and the ability to think quickly and sensitively.
·Experienced in dealing with complex ER related issues.
·From a retail or Operational Manager role,generalist HR role, or ideally an ER Specialist.
·Highly knowledgeable on employment law and confident to advise others on the spot.
·Focused on giving a positive customer centric experience and when it comes to communication, you're a dab hand.
·Able to cope under pressure and can spin the plates when it comes to dealing with simultaneous cases.
What's in it for you?
We mentioned you'll need to work hard…. That's why we make every effort to thank you for your efforts. A competitive salary, 33 days' holiday, an award-winning company pension scheme, life cover, childcare vouchers, 20% discount with Screwfix and B&Q, discounted healthcare and company sharesave schemes are all on offer. We'll also help you be the best you can be, with excellent training and ongoing development available too.
Yes please!
·Follow us and find out more on our LinkedIn page - linkedin.com/company/screwfix
·Apply at www.screwfixcareers.com. Upload your CV and complete our application.
Our policy is to employ the best qualified people and provide equal opportunity for the advancement of employees including promotion and training and not to discriminate because of gender, race, ethnicity, age, sexual orientation, religion, belief or disability.
Apply