Customer Analytics Manager
Yeovil, England, United Kingdom
1800003803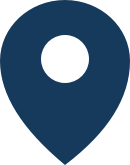 Screwfix Head Office, Trade House, Mead Avenue, Yeovil, BA22 8RT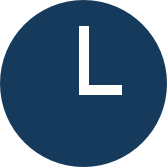 Full-time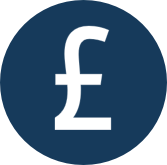 An Executive Salary - A Competitive Package & Range of Benefits Pound Sterling (GBP)
VIEW LOCATION
Customer Analytics Manager
Yeovil
Up to £45,000 + 33 days holiday + pension
We're Screwfix. Perhaps you know us. Perhaps you don't. Either way, we'd like to let you in on a secret. We're growing. By putting our customers first, we're providing quality products, at competitive prices and a convenient shopping experience. It's a winning formula. With 570 stores around the UK, we're also expanding into Europe. To make these big moves a success, we need solid customer insight. With this, we can make, commercially sharp, business-boosting decisions. Hold on to your hat – because as our Customer Analytics Manager of our analytics team, you'll turbo-charge our progress!
Let's hammer out the detail
Customers: we need to know who they are and what they want to make our plans and projects work. Your job? To provide us with that all-important data. You'll lead your team of hard-working analysts to produce these vital stats, planning their workload carefully and being a star manager. At the same time, you'll be talking to the rest of the business about exactly what they need. Then, it's a case of designing spot-on analyses that are tailor-made for the job. Naturally, your thinking has to start with best practice and GDPR. And of course, you'll need to explain your findings in a totally clear, non-bamboozling way. Join us and you'll get the best of both worlds: hands-on business modelling combined with buckets of challenge.
Your skills toolbox
You've already got all the techy stuff down to a T: you can code (SQL, R/Python) and use BI tools that sum up complex information (Tableau, Qlik, Spotfire).You're also up to speed on customer segmentation, predictive analytics, exploratory data analysis and data mining. And as your CV shows, you're always hungry to learn. What really makes you stand out is all your leadership talent. In short, you've got a knack for management and getting things done and dusted. Well organised and brilliant with people, you can rev up team performance and see commercial angles.
Screwfix – The nuts and bolts
We haven't got where we are today without taking risks. We own what we do. We work hard, but we make sure we balance that with fun along the way. With 570 stores across the country, we're constantly opening new ones and there's no sign of us slowing down. Join us, and you'll be part of a dynamic organisation that's investing in its people and going places.
Rewards – we've nailed it
We mentioned you'll need to work hard…. That's why we make every effort to thank you for your efforts. A competitive salary, 33 days' holiday, an award-winning company pension scheme, life cover, childcare vouchers, 20% discount with Screwfix and B&Q, discounted healthcare and company share save schemes are all on offer. We'll also help you be the best you can be, with excellent training and ongoing development at your disposal too.
We're keen to help our people achieve a healthy work / life balance, so for certain roles we're open to discussing flexible working (naturally this works better for some roles than others, but if we can help, we will).
Checkout
Want to discover more?Apply today at www.screwfixcareers.com upload your CV and complete our on-line application.
Our policy is to employ the best qualified people and provide equal opportunity for the advancement of employees including promotion and training and not to discriminate against any person because of gender, race, ethnicity, age, sexual orientation, religion, belief or disability.
Apply