Category Manager
Screwfix Head Office, Trade House, Mead Avenue, Yeovil, BA22 8RT, United Kingdom
1800005533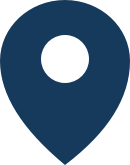 Screwfix Head Office, Trade House, Mead Avenue, Yeovil, BA22 8RT, United Kingdom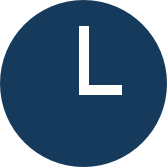 Full-time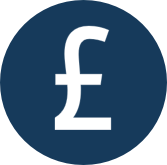 Up to - A Competitive Package & Range of Benefits Pound Sterling (GBP)
VIEW LOCATION
Category Manager
Yeovil
Up to £80k + 33 days' holiday + pension
We're Screwfix. Perhaps you know us. Perhaps you don't. Either way, we'd like to let you in on a secret. We're growing. By putting our customers first, we're providing quality products, at competitive prices and a convenient shopping experience. It's a winning formula. With 590 stores around the UK, we're also expanding into Europe. To fuel this growth, we've always got to keep one step ahead - of both the competition and our customers (by coming up with product ranges that will keep them coming back for more). As a Category Manager, you'll be leading and motivating a team of talented senior Trading Managers to give us the edge we need. Here's how.
Let's hammer out the detail
In this highly strategic role, you'll use insight-driven category planning processes to help define our direction over the coming 2 years and beyond. Managing your team, you'll ensure they get to know our market, as well as our customers, inside out. So that together, you'll ascertain what will sell and where, to ensure our categories flourish and our ambitions are realised. Taking accountability for your department's P&L; setting commercial KPIs for sales and profit; co-ordinating diverse teams; establishing financial targets; assessing the performance of the category, as well as supporting the trade teams to sell… these are all just some of the ways that you'll deliver your vision. And whilst this is a strategic role, you lead by example – getting stuck in and making things happen.
Your skills toolbox
We're looking for a category manager who's already a senior commercial operator. As such, you're as used to managing a team as you are managing relationships across an organisation like ours. A strategic, creative thinker, able to look at long term, you also think quickly and act decisively. Commercially astute and financially adept, you have superb organisational, leadership and organisational skills too. In fact, it's this mixture that makes you just the sort of motivating, results-driven, analytical, go-getter, category-expanding guru that we need.
Screwfix – The nuts and bolts
We haven't got where we are today without taking risks. We own what we do. We work hard, but we make sure we balance that with fun along the way. With 570 stores across the country, we're constantly opening new ones and there's no sign of us slowing down. Join us, and you'll be part of a dynamic organisation that's investing in its people and going places.
Rewards – we've nailed it
We mentioned you'll need to work hard…. That's why we make every effort to thank you for your efforts. A competitive salary, 33 days' holiday, an award-winning company pension scheme, life cover, childcare vouchers, 20% discount with Screwfix and B&Q, discounted healthcare and company share save schemes are all on offer. We'll also help you be the best you can be, with excellent training and ongoing development at your disposal too.
As we want to attract the best, we're willing to move mountains… or at least help you move. Our competitive relocation package is designed to make things easier for you. Equally, we're keen to help our people achieve a healthy work / life balance, so for certain roles we're open to discussing flexible working (naturally this works better for some roles than others, but if we can help, we will).
Checkout
Want to discover more?Apply today at www.screwfixcareers.com upload your CV and complete our on-line application.
Our policy is to employ the best qualified people and provide equal opportunity for the advancement of employees including promotion and training and not to discriminate against any person because of gender, race, ethnicity, age, sexual orientation, religion, belief or disability.
Apply