Trade Supervisor - Swansea Cwmdu Parc
Screwfix Trade Counter Swansea Cwmdu Parc Unit 8, Cwmdu Industrial Estate Carmarthen Road Swansea SA5 8JF
1900006852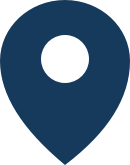 Screwfix Trade Counter Swansea Cwmdu Parc Unit 8, Cwmdu Industrial Estate Carmarthen Road Swansea SA5 8JF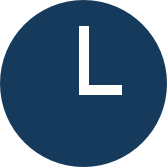 Full-time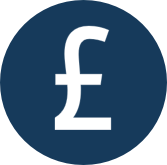 Up to - 18,000 Pound Sterling (GBP)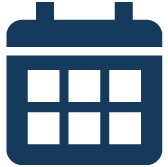 Closing date: 28/Aug/19
VIEW LOCATION
Trade Supervisor
Location: Swansea Cwmdu Parc
£9.35 + 28 days holiday + benefits
We're Screwfix. Perhaps you know us. Perhaps you don't. Either way, we'd like to let you in on a secret. We're growing. By putting our customers first, we're providing quality products, at competitive prices and a convenient shopping experience. It's a winning formula. With over 600 stores around the UK, we're also expanding into Europe. As a Trade Supervisor you'll show your team how it's done as you take your first step on the Screwfix management ladder. It'll be fast. It'll be challenging. But it'll also be rewarding.
Let's hammer out the detail
Our trade customers know their stuff. So, you'll need to as well. That's okay. With our training, you'll soon become an expert. You'll chat to them over a cuppa, get to know about the projects they're working on and then offer advice to drive sales –whether you're making product recommendations or telling them about an upcoming promotion. And because you're so helpful, they'll spread the word. Taking control of everything from cash handling to stock management, your hands-on, no-nonsense approach will inspire your team too. Following your lead, you'll guide and coach the team to do great things. Together, you'll build us a reputation we can be proud of. The kind that helps us grow and accelerates your career.
Your skills toolbox
This is about building relationships and driving sales. So, you'll ideally come from a retail or account management role. Direct experience isn't essential, but a genuine interest in the industry is, as our training will give you all the knowledge you need to make your mark. A people's person, you'll lead by example, and your enthusiasm to always do better is infectious. Friendly, reliable, positive, honest, flexible and hard-working (yet you still know how to make work fun), this is just the start of your journey with us. Get ready for the ride.
Screwfix – The nuts and bolts
We haven't got where we are today without taking risks. We own what we do. We work hard, but we make sure we balance that with fun along the way. With 570 stores across the country, we're constantly opening new ones and there's no sign of us slowing down. Join us, and you'll be part of a dynamic organisation that's investing in its people and going places.
Rewards – we've nailed it
We mentioned you'll need to work hard…. That's why we make every effort to thank you for your efforts. A competitive salary, 28 days holiday, an award-winning company pension scheme, life cover, 20% discount with Screwfix and B&Q, discounted healthcare and company share save schemes are all on offer. We'll also help you be the best you can be, with excellent training and ongoing development at your disposal too.
Checkout
Want to discover more?Apply today at www.screwfixcareers.com upload your CV and complete our on-line application.
Please note, this advert may close early if the appropriate number of applications has been reached.
Our policy is to employ the best qualified people and provide equal opportunity for the advancement of employees including promotion and training and not to discriminate against any person because of gender, race, ethnicity, age, sexual orientation, religion, belief or disability.
#LI-DNI
Apply