Store Manager Designate - Birmingham Area
Screwfix Trade Counter Stourbridge Block C Unit 4, The Stourbridge Estate Mill Race Lane Stourbridge DY8 1JN
1900005269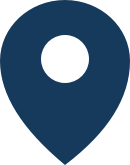 Screwfix Trade Counter Stourbridge Block C Unit 4, The Stourbridge Estate Mill Race Lane Stourbridge DY8 1JN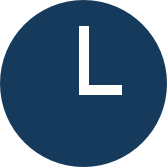 Full-time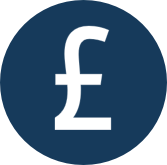 Up to - 28,000 Pound Sterling (GBP)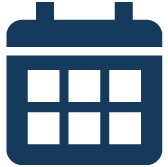 Closing date: 25/Jul/19
VIEW LOCATION
Up to £28,000 + bonus OTE 20% + pension + 33 days' holiday + more          Location Birmingham
We're looking for great store managers like you to provide the best customer service and drive sales at a variety of Trade Counters across the region. We love retail managers from different retail backgrounds. So, your ability to get the best out of our teams and help our customers get the job done is more important than product knowledge. We'll teach you all you need to know.
The role of Designate Branch Manager is a fantastic way to embed yourself as a store manager. Through our extensive induction programme you'll have the opportunity to fully get to grips with our business, culture and customers. As we're opening a new store at a rate of around one a week, you could soon find yourself heading up your own Trade Counter. Not only is career progression achievable, our targets are too, with most of our Retail Managers achieving a good level of bonus.
Your role
A company people love to work for, we'll give you the freedom and support you need to push the boundaries, identify new opportunities and manage our stores – your way. After all, nobody will get to know your customers better than you do.
Showing our teams how to exceed targets and making sure everything at the Trade Counter runs smoothly, you'll deliver such a great service, our customers will keep coming back for more. Sharing our no-nonsense approach and great pride in what we do, you'll also use your knowledge of the local market and your experience gained as a store manager to drive sales and attract even more customers.
Screwfix skills
As well as a real passion for retail, you should be an excellent motivator with a practical hands-on approach and the business management skills to deal with everything from budgets and P&L statements to managing stock and improving profits. Above all, you'll be a talented store manager with a flexible approach who can inspire customer loyalty and help our teams be the best they can be.
We're very proud of our diverse team. Our differences make us stronger. But there are some qualities we all share. Friendly, reliable, honest and easy to talk to, we all do our jobs to the best of our abilities with a real smile on our face. Positive and hard working with a good sense of humour, we're also enthusiastically optimistic with the ability to adapt and flex with our rapidly growing business.
Working here
Innovative, successful and growing fast, we're the UK's number one supplier to the trade and provide a great service to DIY enthusiasts. We're also part of Kingfisher plc, Europe's leading DIY home improvement retailer with £10.8bn annual revenue and over 80,000 employees.
But what's it really like to work here? The pace is fast and the standards are high. We work very hard to meet the needs of our customers and be even more successful. But make no mistake, we also like to have fun, muck in and support each other. As our people make all the difference, we believe in promoting from within, which is why a career at Screwfix can really take you places.
Rewards
We really value all of our people, so you'll receive a competitive salary and a wide range of rewards including 33 days' holiday, an annual bonus scheme of up to 30% and our award-winning company pension scheme. As well as excellent training and ongoing development, you'll also benefit from life cover, 20% discount with Screwfix and B&Q and discounted healthcare and company Sharesave schemes.
Apply
If you share our customer first approach – we'll have a role to suit you.
Upload your CV and complete our on-line application.
Please note, this advert may close early if the appropriate number of applications has been reached.
Our policy is to employ the best qualified people and provide equal opportunity for the advancement of employees including promotion and training and not to discriminate against any person because of gender, race, ethnicity, age, sexual orientation, religion, belief or disability.
Apply